Why buy steel lockers?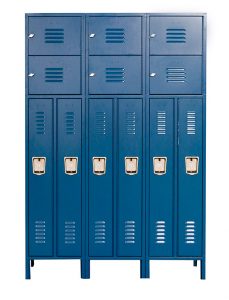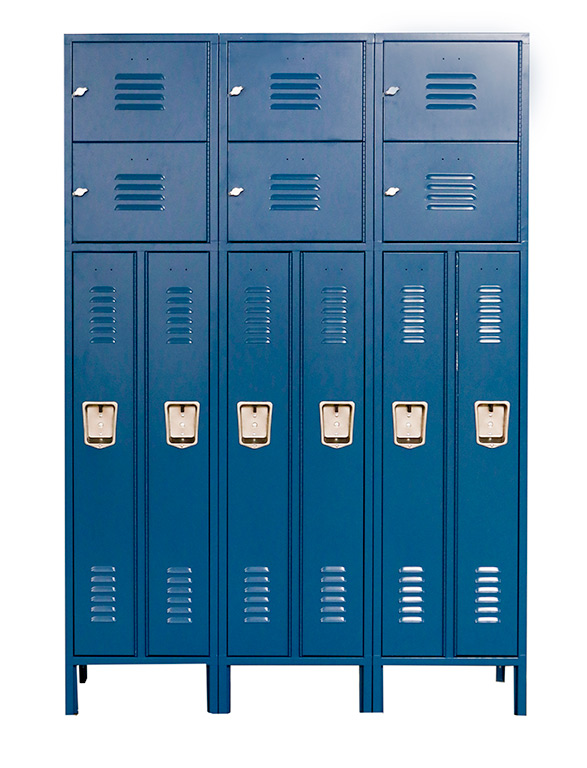 There are many options to consider when designing a new locker room or replacing your older lockers. The standard in the industry is the steel locker. They come in a variety of sizes, styles and materials. The first step is to determine what the locker will be used for. Is it simply a place to hold clothes when changing or is there another purpose such as athletic equipment storage? What is the environment that the lockers will be in? Dry, wet, corrosive or some other area that requires special handling? All of these questions will determine what is the best option to use.
Steel comes in different strengths or gauges. It can be stainless steel and be coated with a micro covering of galvanizing. Both of these products reduce the possibility of rust. Over the metal and the coating is a layer of paint or powder coating. The difference is that powder coating is a baked on finish which provides long term durability and a gloss finish. Standard colors are tan and grey. There are many other choices in custom colors. Lockers can be coordinated with any color scheme from corporate colors to school mascots.
Steel lockers provide a durable substrate for painting or powder coating but, more importantly, they provide long lasting and outstanding durability that will last decades. Simple construction consisting of welded seams and very few moving parts ensure years of use with little or no maintenance other than an occasional adjustment. Modern lockers are most often manufactured with a full length piano hinge which prevents damage when slammed or mistreated. The hinge will also prevent bending and misalignment due to abuse or misuse. Another feature that is often incorporated in the modern steel locker is the deep drawn stainless steel cup recessed handle. This provides both a smooth sleek look as well as prevents damage caused by abuse of a protruding hasp. The recessed cup has a padlock hasp for easy locking or the locker can be fitted with several other styles of built in locks both combination or key varieties.
Interiors can be outfitted with hooks, rods and shelves. Larger lockers can also have locking security boxes and foot lockers. There are many options and configurations possible depending on the use and requirements of the installation. Sloped hood can be installed on the top of the lockers to prevent trash and other object being thrown on the top of the lockers. Perforated doors and sides can be specified for areas that require air flow or for security purposes.
Steel lockers provide a strong durable method for securing many things. Most common uses are for clothing or providing storage for a change of outfits including athletics, harsh or very dirty environments, corrosive or contaminated situations. Other places they are used include material or equipment storage and anywhere that an organized safe method of keeping things together is required. Steel provides many advantages over other materials such as wood or plastic. These advantages include strength, resistance to tampering, non-flammable, and durability.
Isn't it time for a better locker?
Contact us today and let our locker experts help you find the athletic, scholastic, industrial, or workplace storage solution that is ideal for your facility!